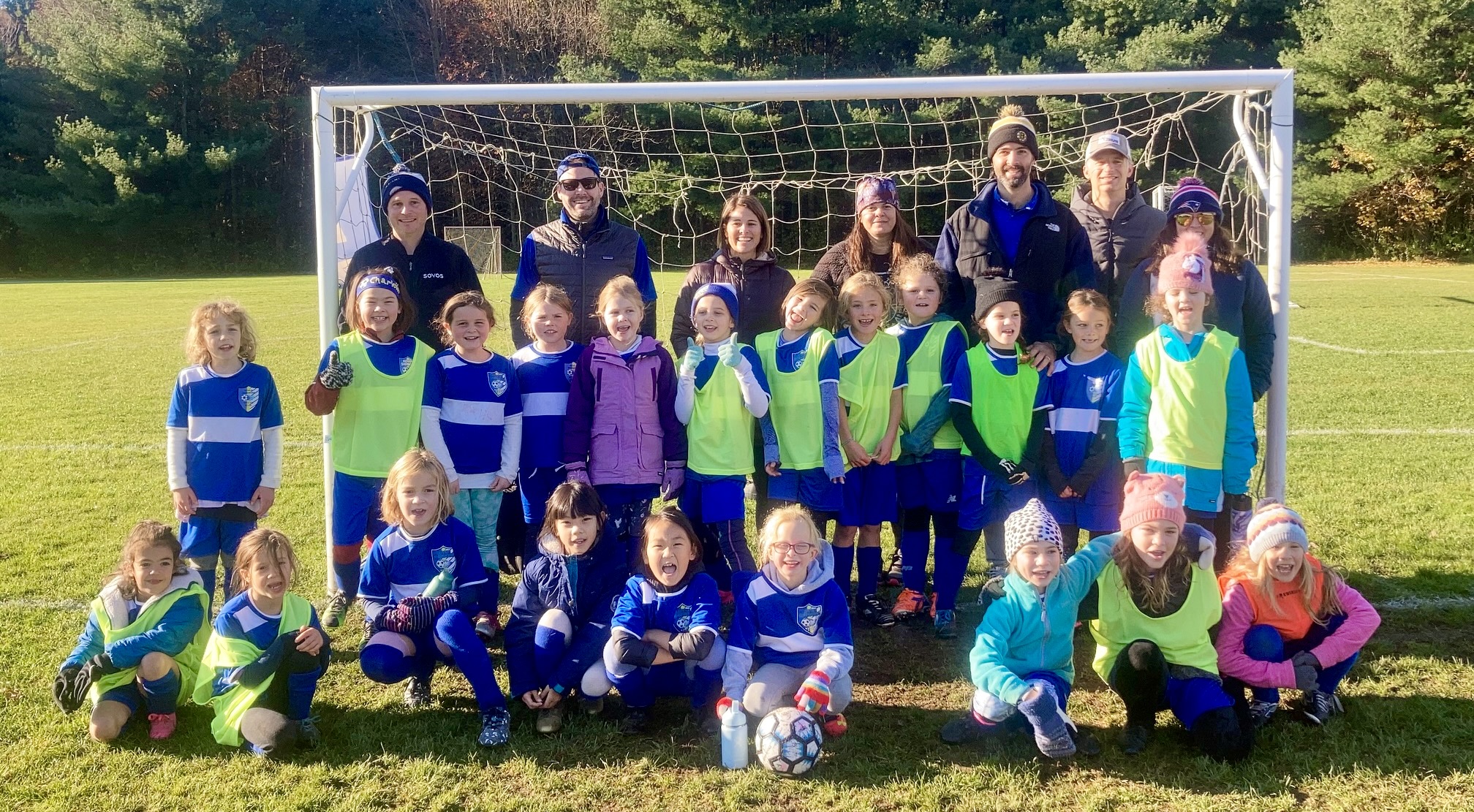 Summary and Structure
In the 2nd Grade soccer program, players, coaches and families are introduced to the Club Identity, and players are developed through the 2nd grade Curriculum. 
New Concepts:  A more structured game (with referees) will be introduced in order to prepare the players for travel season starting in 3rd grade.  New concepts include:  goal kicks, throw-ins, corner kicks, & free kicks.  Please refer to these Rules of the Game for details about how the second grade games are organized and run. 
Practices:  After a 15-minute warm up, Professional Coaches will run the practice for 45 minutes, with volunteer coaches running the additional 30 minutes (new concepts, scrimmages, game prep, etc.).  
Fall 2021 Season:  Starts Saturday September 11th and ends on Saturday November 13th.   No game Columbus Day Weekend, October 9th. 
Second Grade Girls: 
Second Grade Boys:
COVID: We will closely monitor the State's policy on youth sports during the Fall 2021 season. 
We want to assure everyone that PLAYER SAFETY IS OUR TOP PRIORITY. We don't know exactly what changes are in store for the Fall Season but they will be driven by our governing bodies (the State, Mass Youth Soccer, and schools) and we will do our best to communicate these changes as they are provided to us. For now masks are optional and not mandatory. 
Coordinators of the program are:
Girls: Alexis Madison
Boys: Peter Rovick
Contact details are available on the contact page.