Winter Skills Program - Dover Sherborn Soccer Club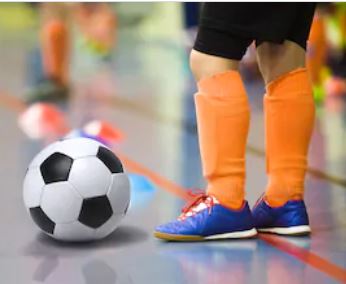 The DSSC is delighted to announce the details for our Winter Skills Program.    Indoor clinics led by our professional Director of Coaching Charlotte Phillips and conveniently located in town.   This is an ideal opportunity for your son or daughter to work on their soccer skills, perfect their first touch, and master their shooting technique.
Why DSSC Winter Skills Program?
Perfect way to get touches and learn skills through the 'off season'.
Get out the house and active during the winter.
Professional coaching focusing on your child's individual development.
Learn new skills and moves to impress your teammates and coaches.
Specific training on ball striking and shooting technique.
Futsal games with a fast speed, which helps, improve ball control.

PreK/K & 1st/2nd Grade
Kraft Hall, Dover on Monday's: 1/6, 1/13, 1/27, 2/3, 2/10, 2/24, 3/2, 3/9
Pre-K/K (ages 3 and above) 4:00-5:00pm

1st/2nd Grade  5:00-6:00pm
Cost: $165 for 8 weeks
3rd/4th & 5th - 8th Grade
Chickering School, Dover on Sunday's: 1/5, 1/12, 1/19, 1/26, 2/2, 2/9, 2/23, 3/1
3rd/4th Grade - 4:00-5:15pm
5th-8th Grade – 5:15-6:30pm
Cost: $165 for 8 weeks
All of the clinics are Co-ed
Sign up at: https://dssoccer.net/online-registration.   SPACE IS LIMITED SO SIGN UP QUICKLY!
Any questions, please contact Charlotte Phillips – [email protected]